If I had a nickel for every time someone asked me about freight broker software I would have a lot of nickels. 🙂
Two of the questions I get all the time include…
1. Do I need freight broker software to run my business?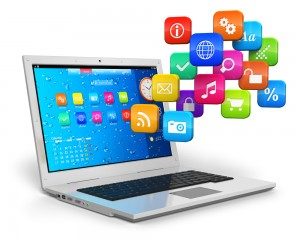 Answer: The short answer is YES.  If you plan on being successful you will definitely need some sort of program to manage your freight brokerage business.  That doesn't mean you need to go out and buy a $5,000 software program today or ever for that matter. Most people that are successful at launching their freight brokerage realize very early on the value of having an easy to use system for effectively managing their customer's freight,  invoicing customers and paying carriers.
2. What is the best freight broker software to use in 2020?
Answer: That depends upon your specific needs and budget?  From day one of my brokerage we built our own transportation management software so while dozens of companies have tried to sell me their systems over the years I do not currently use any of them so I leave that decision to you. 🙂
The fact of the matter is, freight broker software is way better today than it was when I got started back in 2003.  Today there are literally dozens of options for freight brokers to choose from when it comes to selecting a Transportation Management Software (TMS) that can streamline their operations and improve the overall management of their business.
Most freight brokerage software is designed to allow freight brokers to easily enter loads, source/qualify carriers, dispatch drivers, invoice customers and pay carriers. Like any software, some companies do this better than others and some charge more than others.   My goal in this blog post is to share with you some of the leading providers in the industry based upon my experience over the past 17 years.
Top 10 freight broker software programs in 2020! (No particular order)
As you can see there are a lot of software choices available to you and with each the features and price will vary.  I strongly recommend that you walk before you run when purchasing any type of software, particularly for people that are just getting started in the business.  You can always upgrade your software later to meet the growing needs of your business.  

If you found this article useful please SHARE this post link at the top left side of this article right above where it says "If I had a nickel".  #1 I truly appreciate your support and help keep this blog free and #2 it will help others who need help selecting the right freight broker software.

Thanks for visiting and stay tuned for more to come!

Regards,

Dennis Brown

P.S. Click here to learn How To Become A Freight Broker in 30 Days or Less!