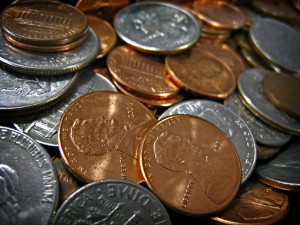 As you can imagine, I get a lot of questions from visitors to my online freight broker and freight agent training site and one of the most frequent is "How much does it cost to become a freight broker/agent?"
My response is always the same…"It depends."  I don't do that to be cute or funny, I do that because you have two choices.
You can file for your freight broker authority through the FMCSA or…
You can start by becoming a freight agent first, which does not you to get your freight broker authority.
I strongly suggest that if you are new to the industry or have limited experience to always start as a freight agent.  Why?  Because it limits your capital risk and allows you to earn while you learn and then decide if becoming a license freight broker is really for you?
Let's start with some of the cost associated with becoming freight agent?
Freight Agent Startup Expenses
Phone service = $25-$50 per month

Printer/Fax/Scanner combo = $100-$200 one time
Load boards = $30-$150 monthly based upon how many load boards
Office Supplies (misc) = $5-$20 monthly
Desk/chair = $50-$200 one time
Now let's take a look at additional start up costs in order to become a licensed freight broker?
Freight Broker Start-up Expense
Broker authority = $300 one time

Bond/trust = $500-$6,000 annually depending upon credit and the bond amount

Process agent (BOC 3) = $50-$150 one time
Insurance = $0 to $500 monthly depending upon value/type of insurance
Mileage software = $0 to $5,000 one time
Writing this post brings back memories of when I filed for my freight broker authority back in 2003.  Back then freight agents existed but in the last 5 years the freight agent business model has become even more popular.  As a matter of fact, I did a quick check online on one of the top job boards and found over 851 freight broker agent jobs listings! 
So as you can see the start-up costs are very low in order to become freight broker and even lower as a freight agent.  Click here to compare the costs listed above compared to buying a franchise and I think you will agree?
So regardless of your financial situation the freight brokerage industry can offer an incredible opportunity to earn six figures from home as either a freight broker or a freight agent.  The greatest part is you can get started from home without having to risk your life saving!
P.S. Please don't forget to Share this article with your friends on Linkedin or Facebook and remember to let Google know you enjoyed the article by clicking on the g+1 logo at the top or bottom of this article.
Regards,
Dennis Brown
Owner, www.FreightBrokerBootcamp.com
Click here to learn more on how to become a freight broker or freight agent in 30 days!